About This Project
June was an amazing time for students from Latvia. Euromind greeted 4 Latvian students to be part of Traineeship in Ship Mechanics and Water Safety. In the sunny city which is Malaga with smiles on their faces, they come to Pedregalejo, where students from host company couple of weeks learn more about technical things like how to use CNC machines to cut and prepare the wood to be able to assemble the ships.
Host company showed them why the main aim of the company has always been to increase the productivity of high-tech manufacturing enterprises through the creation of solutions that optimize the performance of numerical control machinery like CNC large components and ISO.
However, students had occasion to get new skills. The most important from them were preparing tools and equipment taking care of the use instructions and assuring its homogeneity for the construction and repair of wooden boats,  selecting the appropriate material for the development of carpentry work, replacing, repairing or adjusting defective mechanical equipment , documenting relevant information, maintain and caring of installations, equipment and the equipment used to carry out carpentry activities, organizing and identifying the works to be performed, preparing the workplace and selecting the tools to develop carpentry activities, collaborating in the development of craft activities of wooden boats,  identifying the main materials and tools used relating their basic characteristics to the applications and the conditions of use.
During the time here they had an amazing occasion to spend time with new people, learn something new about culture and have some trips. Their language skills come to another level after just a couple of weeks. The best thing about spending time here is to have some fun and learn something new which can bring to their lives much more experience.  Lots of fun with the group with activities always bring a smile to their faces.
Euromind for team wish to all of the students much more experiences with us in the future and see you soon.
PARTICIPANTS' OPINIONS
Daniils Kalasnikovs
I am very happy that I got into this programme and had 3 great weeks in Spain. That was a brilliant experience as a mechanic engineer and a good chance to see new places and get to know the culture and tradition of Spain as well as improve my English skills. I met a lot of interesting people and also had great weeks here. Thanks to the euromind team that gave us the opportunity to improve our skills!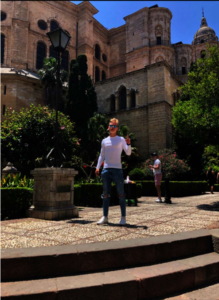 Nikita Sidorov
I got a lot of experiences, have met a lot a new people, developed my English skill and learned a little bit of Spanish. I am very thankful that you gave me this chance in my future. I spent an amazing time and unforgettable moments. Thank you to euromind for everything!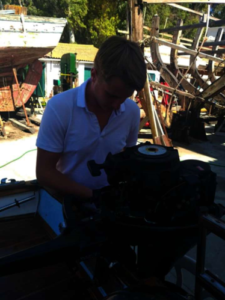 Boris Jegorovs
I am delighted to have the time in Spain. My English skill has already improved. Most of all, I liked the views and mountains of Malaga. At work, I have learned a lot of new things. I would continue to participate in the Erasmus programme because it is a great experience that will help in the future.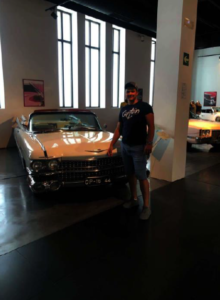 Sergejs Jegorskis
I am delighted to have an excellent opportunity to be in Spain. Here I spent a lot of time and met a lot of new people. Spanish culture and lifestyle are amazing. It is very nice and the people are so lovely. I am surprised at how lovely everyone is. I also improved my English level. This will be a good experience for my future.